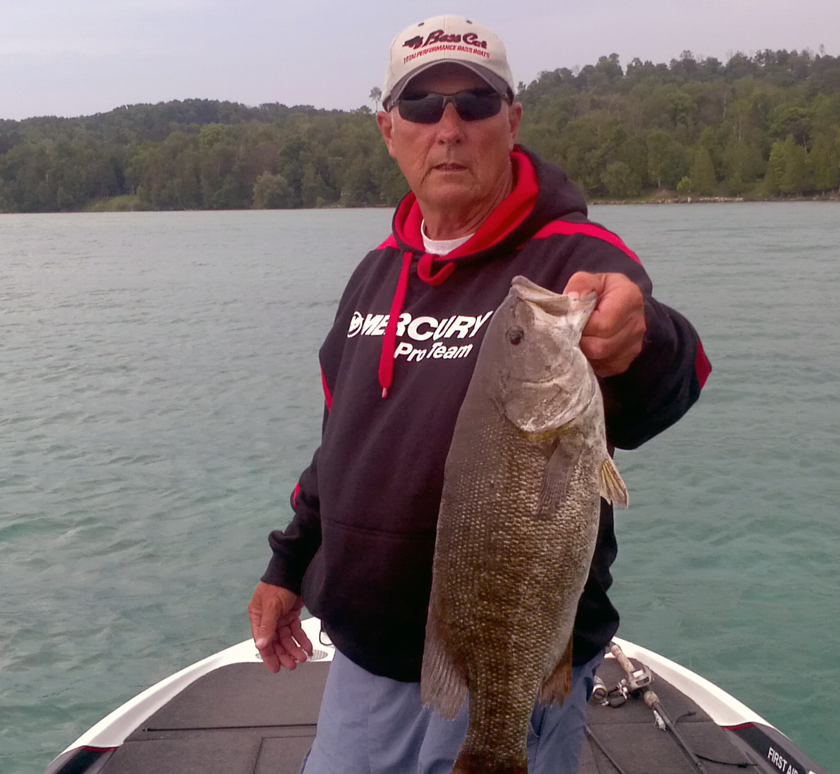 Coach's Angle  of the Week…
Like most anglers I went through a phase where I constantly checked the water temperature.  When I would go to Bull Shoals Lake or Lake Norfork in March I automatically looked for the warmest water.  I caught bass, therefore, I must be doing the right thing.
Fishing a regional tournament on Norfork several years back, I headed up a major creek arm to some 52 degree water I had found during practice.  Most of the lake was at 44 degrees.  I did okay catching a limit of 2.5 pound largemouth.
The two boats that beat me had gone to 39 degree main lake water.  You guessed it!  The winner's fish averaged over 4.5 pounds.
This didn't actually prove to me that the water temperature issue is misunderstood but it did initiate some questions.
Today I chuckle when guys say it is too early because the water is too cold.  Last year I witnessed a fellow driving 18 miles to a good smallmouth lake in May only to leave after backing his boat into the water.  When I asked an acquaintance of his what he was doing, I was told he was checking the temperature to see if the bass had come shallow yet.  I was fishing every day and was having very good success on bass in 5 ft. to 8 ft. of water.  I glanced at my temperature gauge a couple of times each day and found 45 degrees as my warmest reading.
I may not have had that "needed water temperature" the other fellow was looking for.  I did have something though.  It was an area loaded with baitfish.
Let's see, baitfish on the southeast side of mid lake or warmer temperature on the north side?
I chose the baitfish.