Monday and Tuesday were very windy–some lakes were muddied a bit.
Wednesday was perfect as big fish were caught by several different fishermen on area inland lakes. We had one over six pounds and a couple other quality fish.
On Thursday we had just over 30 smallies and too many pike.
Friday was tougher and to catch fish we really had to slow the jerk bait with extremely long pauses. We finished with 18 or so smallies and again, too many pike. My jerk bait inventory has shrunk.
We anticipate two to three weeks more of quality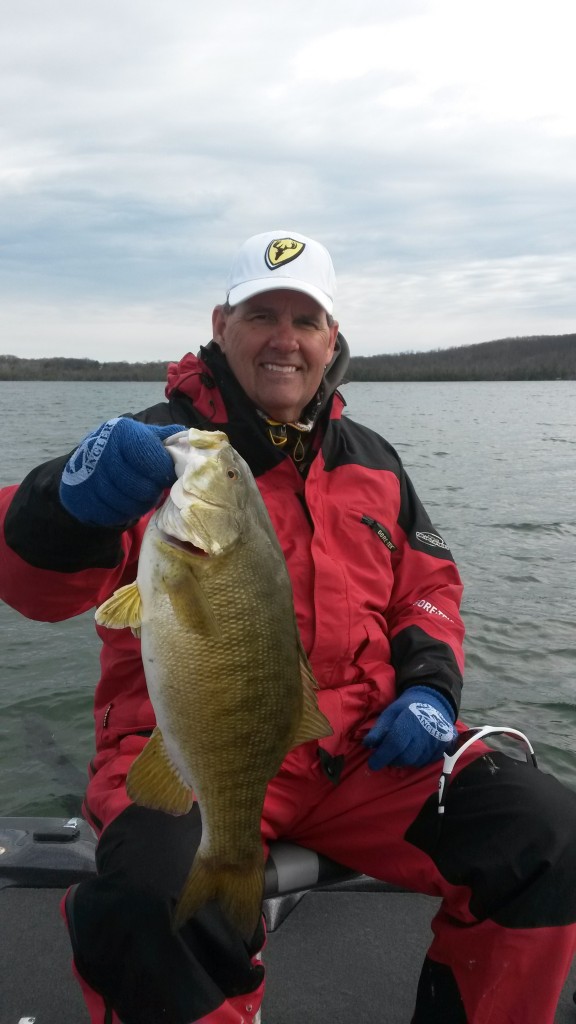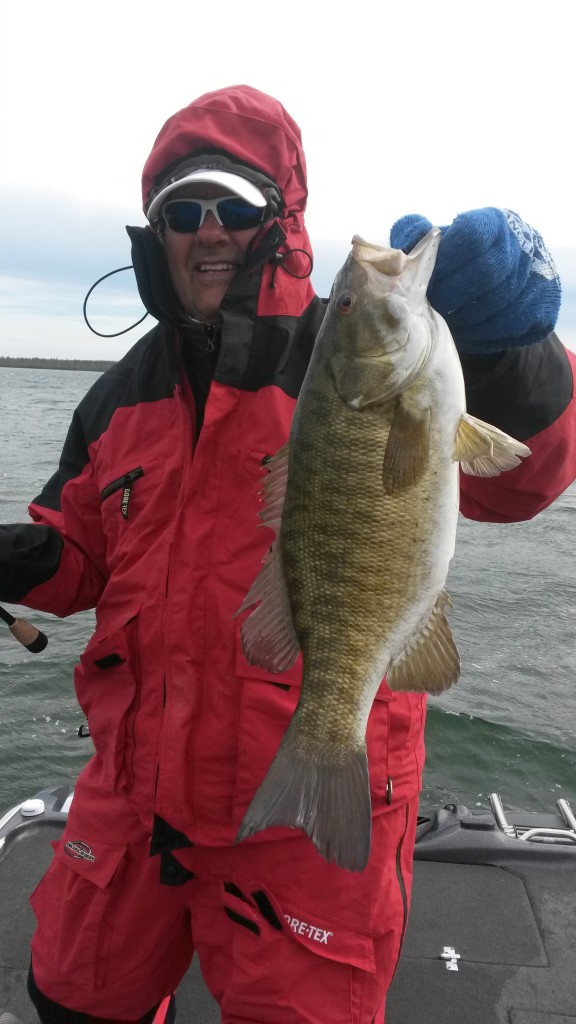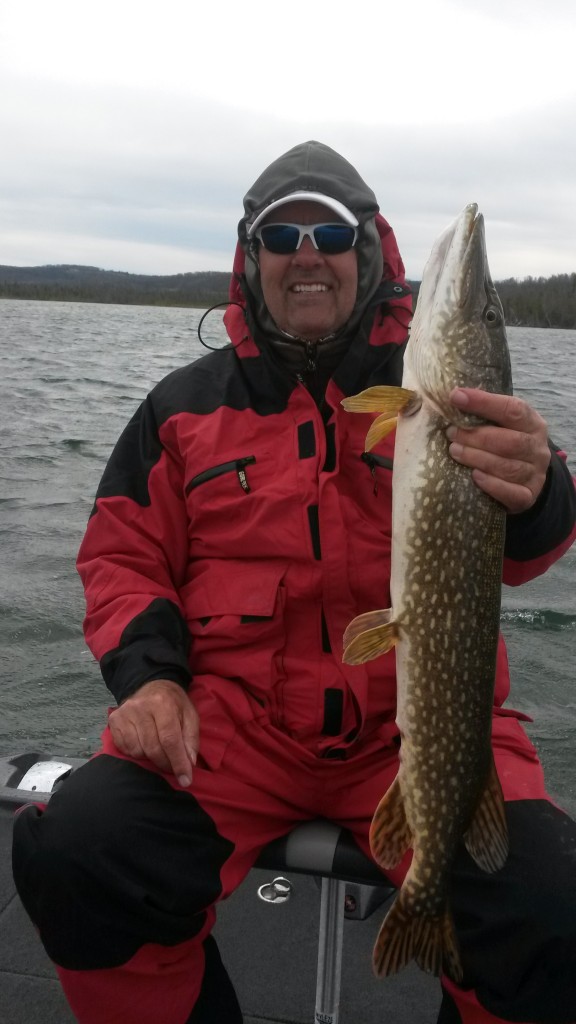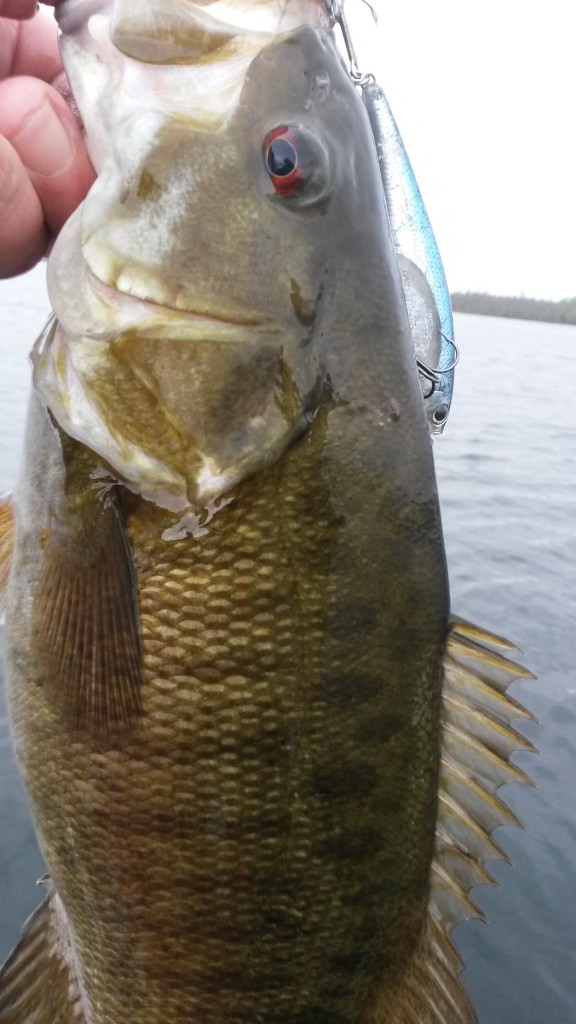 jerk bait fishing.